This a blog created by two handbag-obsessed journalist co-workers and friends, Kari Barnett and Joanie Cox. It all started when they realized they spoke "Prada" and "Ferragamo" over by the company coffee pot. Each day, we'll show you a purse from our "purse-onal" collection. Now let's get Karried away because together...we are Kari Bagshaw!
Thursday, February 21, 2013
Fendi
2Jours 3D Vitello Colorblock Medium Tote Bag
;
$2890 at Neimanmarcus.com.
Aldo
DIZZASCO

bag; $55 at
Aldoshoes.com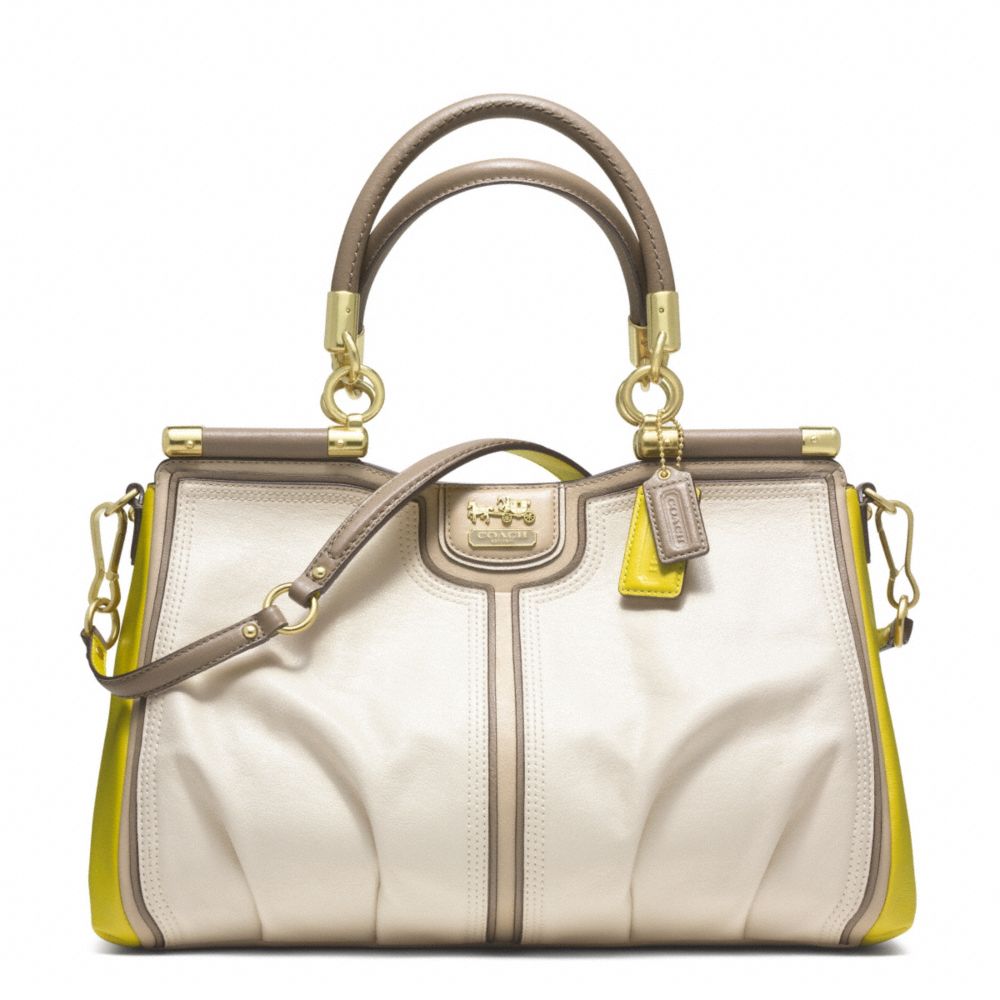 Madison Colorblock Carrie; $598 at Coach.com
-Joanie Cox-Henry
Monday, February 18, 2013
Hot on the heels of the not so popular Neiman Marcus + Target holiday collection is the irresistible collection of colorful clothing and accessories from New York designer Prabal Gurung. I knew the line was going to be a hit when one of my fashionable friends texted me from New York City asking me if I was going to Target the day the collection was hitting stores. The concept behind the line is genius. It's all inspired by the process of falling of love from the crush to the first date to the first kiss to a lifelong love affair.
While I almost never carry a clutch because I have too many things I need to take with me to events such as my camera, wallet, keys, cell phone and notepad, I went on a wild hunt for the Prabal Gurung For Target Nolita Clutch. This multicolor handbag comes with a removable chain strap. It's small, barely fits my iPhone and a lipstick and it's completely impractical. But if love this bag is wrong, I don't wanna be right. Since it was sold out online and in most stores, I had to use Target.com's location device to find a store near me that had it in stock. I trekked to Delray Beach to get it at the Target there and there was only one left at that location when I got mine.
I went so nuts over this, I also had to have the black lace clutch (featured below) as well. With each clutch costing just $34.99 each, it's a steal as far as evening bags go. Actress
Carey Mulligan recently sported this clutch at an event.
I think these bags will work perfectly for a cruise since all you need is your lipstick, a pocket camera and cruise card on a boat. I gave up buying purses and shoes for Lent so these were my last buys before the big fast.